The hydraulic laboratory presses by Fontijne Presses are used successfully in many different sectors and applications.
Currently, more than 2.000 of our laboratory platen presses are being used daily for quality control purposes and in R&D departments in factories, labs and universities around the world.
Our presses are often used to prepare samples for different kinds of lab tests. This is because many lab testing equipment can only provide reliable results on the condition that the samples are properly pressed first.
Applications we can help you with
Rubber
To examine the quality of rubber for example, a sample is taken from the production batch and pressed into a die.
Next, the sample will be vulcanised (e.g. according to the ASTM D 3182 norm), after which it is ready to be used for elongation tests, or to test density, Mooney viscosity, ash content, bromine and chlorine content.
Polymers
Our laboratory presses are widely used for the preparation of polymer samples, such as PE, PP, PS, ABS and many more.
In order to precisely determine the physical properties of polymers, samples that are pressed under accurately controlled conditions (following international standards) are needed. This way, properties like tensile strength, flexure and impact can be tested. Furthermore, compression moulded polymer samples are also used for colour testing, weathering and XRF analysis.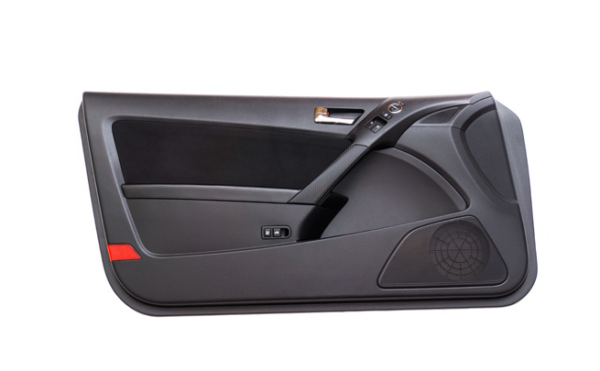 Composites
Our hydraulic laboratory presses enable ground-breaking and industry leading research into composite materials.
They assist your investigation to develop cost effective manufacturing technology for lightweight composite structures, as used in aerospace (unmanned aircraft structures) and automotive (sports car bodies) industries.
PEM fuel cells/membrane electrode assembly
PEM (proton exchange membrane) fuel cells are made from several layers of different materials. The heart of a PEM fuel cell is the membrane electrode assembly (MEA), which includes the membrane, the catalyst layers, and gas diffusion layers (GDLs).
The membrane electrode assembly provides sites for chemical reactions occurring inside a fuel cell to convert the fuel into usable electrical power. The PEM is sandwiched between two electrodes which have the catalyst embedded in them. The electrodes are electrically insulated from each other by the PEM. These two electrodes make up the anode and cathode respectively. The electrodes are heat pressed onto the PEM. Commonly used materials for these electrodes are carbon cloth or carbon fiber papers. This is when the Fontijne Presses laboratory presses come into play in this story.
Other applications
Apart from quality control and R&D support in the rubber, polymer and composite industries, these presses are also widely used to prepare samples in wood, plywood, textiles, ceramics, laminating (credit cards, ID cards), silicones, thermoplastic resins, etc.
Furthermore, Fontijne Presses is a familiar name in universities where the presses are used for educational and research purposes.
Interested to find out how our lab presses can help you with your application?
Contact us and our specialist will advise you with the best solution for your application.
Bonding of laminated glass
Laminated glass is a type of safety glass that holds together when shattered and that is commonly used in applications that require strong binding, toughness, and optical clarity for example in the automotive and architectural fields. The bonding process takes place under high heat and pressure conditions. When laminated under these conditions, the PVB interlayer film becomes optically clear and binds the two panels of glass together. By optimizing heat and parameters, a program for pressing samples meeting the customer requirements can be created. A second thermocouple can be used to read out the actual glass pane temperature during the trials.
Fontijne Presses laboratory presses are used for Research & Development purposes but also for Quality Assurance and/or Control during the production of the resins as well as the interlayer films.
Recycling of textiles
Unlike other waste streams, such as household electrical appliances, textile waste, and more specifically discarded clothing, is not subject to a set of regulations that producers must adhere to regarding the collection and disposal of discarded products.
Recycling textile is a challenging process as textiles may get contaminated with residual water resulting in the absorption of moisture and dirt. Also, textile may contain buttons, zippers, etc. or be produced from mixed fabrics, for example elastane. The Fontijne Presses LabEcon press is used to make samples from recycled fabrics that are thereafter analyzed in various ways: by microscopy, mechanical tests, etc. The types of the fabrics may very from case to case.
Arceon Novel Elements
Offering a wide range of customized and comprehensive solutions, enhancements, and innovations on existing as well as future challenges, Arceon Novel Elements is currently active on the aerospace, defence, and refractory global markets. The team at Arceon develops low cost, lightweight and high temperature (>1200°C) stable ceramic composite materials and products. Arceon's focus is to make a diverse product portfolio with different ceramic composite material variants. Arceon can manufacture components from woven fabrics, prepregs, ultra-high modulus & PAN based continuous and short/chopped fibers with a thickness range of 0.3 to 100mm.
AMS Institute
AMS Institute is an internationally leading institute where talent is educated and engineers, designers, and both natural and social scientists jointly develop and valorize integrated metropolitan solutions. With its focus on research and innovation, AMS Institute purchased the Fontijne Presses LabManual 50 to be used in its makerspace for experimentation and prototyping of biobased composite materials from municipal waste-streams.
Salomon
Salomon has grown into a world leader in outdoor sports equipment since the company was founded in 1947. The brand is best known for its high-quality materials for mountain sports such as downhill and cross-country skiing, snowboarding, hiking and trail running. Based in Annecy, in the heart of the French Alps, Salomon is active today in more than 40 countries.